ENGLISH GUIDE
NUMAZU CITY LIBRARY GUIDE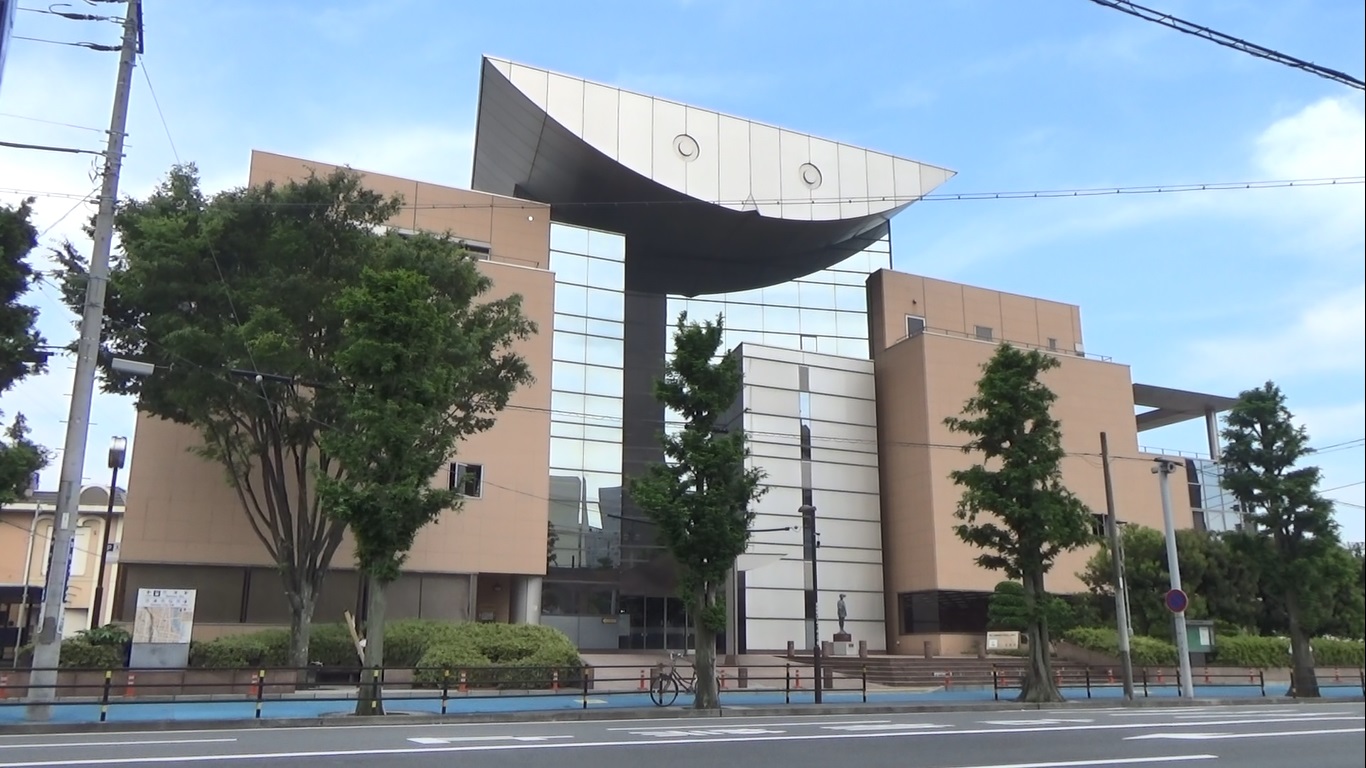 | | |
| --- | --- |
| Name | NUMAZU CITY LIBRARY |
| Address | Numazu-shi , sanmaibashi-cho 9 – 1 |
| TEL | 055-952-1234 |
| FAX | 055-952-1219 |
| E-mail | info@tosyokan.city.numazu.shizuoka.jp |
OPEN
| | |
| --- | --- |
| Tuesdays, Wednesdays, Thursdays and Fridays | 9:30 a.m.-7:00 p.m. |
| Saturdays, Sundays and national holidays | 9:30 a.m.-5:00 p.m. |
CLOSED
Mondays ( except national holidays )
December 29-January 4
Every first Wednesday of the month except January, March, April and August.Second Wednesday of April. If it's a national holiday or a substitute holiday, then the following Wednesday the library will be closed.
Inventory week ( 2 times a year. )
How to get a Library Card
Anybody living, working or attending a school in Numazu city is welcome to borrow books and audio-visual materials.
Also, anyone who has a library card published by city libraries which concludes a reciprocal agreement ( inter-library cooperation ) can apply for a library card at the Numazu city library.
In order to apply for the card, you are required to submit an application form along with identification that includes an address ( ex: driver's license, insurance card or student ID, etc. ).
☆Please feel free to ask the library staff about the inter-library cooperation.
Borrowing Books
10 books for up to 14 days may be borrowed per person.
Bring your library card and any books to the counter.
You can not take out books with the label 「館内用( Kannai yo )」 (meaning: "don't take it out" ) and the latest issue of magazines. You can read them inside the building.
Returning books
Bring the borrowed book to the counter.
Library Card is not required.
If you want to renew a book, please bring it to the counter with your card before the due date. You can borrow it again for another 14 days if the books are not reserved.
The renew is once.
When the library is closed, you may return the books at the book drop located near the entrance.
Electronic publications
3 electronic publications ( ex: CD-ROM, etc. ) for up to 14 days may be borrowed.
To return the borrowed items, bring them to the counter on the 2nd floor, but don't put them in the book post.
Audio-Visual materials
3 audio-visual materials such as videos, CDs, etc. for up to 14 days may be borrowed.
In A-V Hall, anybody can view or listen to videos, DVDs, CDs, laser disks, etc.
To return the borrowed materials, bring them to the counter on the 3rd floor, but don't put them in the book post.
Requests & reservation service
If you want to borrow any books that are out on loan or reserve one that is not in the Numazu City Library, please fill out the "application for reserving a book"and turn it to the counter.
You can obtain books even from other Public Libraries such as Shizuoka Prefectural Library, and the National Diet Library.( Only Numazu residents can make requests. )
You can make a reservation online.
Reference Service
Please ask the library staff if you need assistance.
We will help you find the materials or infomation.
On the 2nd floor, there are reference books such as dictionaries, yearbooks, and local historical records and documents.
Service for children
Illustrated books for children, picture-card stories, and children's literature, etc. are available in the children's room.
"Story telling( Ohanashi no kai )" is held at 2 p.m. every Saturday. Children are made to hear it reading the picture book and the picture story show, etc.
Using Internet
For your convenience, there is Internet access on the 2nd floor.
E-mail, net-shopping and some other sites may be blocked.
You can make a online reservation anytime except between the times of 3 a.m. and 5 a.m.
Mobile Library
The Bookmobile is for anyone who can not come to the library to borrow or browse books.
A bus visits each station in the Numazu city once a month ( twice a month for some regions ).
*Please ask about the stations and the dates at the front desk.
Library of Commuity Center
There is a small library in most community centers and public halls ( Chiku Center or Ko-minkan ) in each area.
For details, please ask the community center or the public hall staff.
About utilization of meeting rooms
Anyone can use Meeting rooms, Audio-Visual Auditorium, Exhibition Hall and Exhibition Case on the 4th floor for educational and cultural activities.
The rooms can not have admission charge.
The room can not be used for a commercial pursuit a advertising campaign a political activity and a religious activity.
Name
Hours
9:30 a.m. –
12:00 p.m.
1:00 p.m. –
4:30 p.m.
5:30 p.m. –
9:00 p.m.
Meeting rooms
(60 capacity)
¥3,140
¥5,230
¥7,330
Audio-Visual Auditorium
(200 capacity)
¥9,420
¥12,570
¥15,710
Exhibition Hall
¥12,570/day (9:30 am.-9:00 p.m.)
Exhibition Case(for each)
¥4,190/day (9:30 am.-9:00 p.m.)